NFCS Rowdys Chiclet
"Chiclet"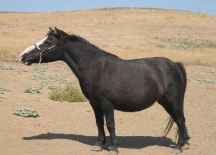 1989 AMHA & AMHR DNA tested 32.50" Bay Mare
Sire: Rowdy x Dam: Equus Minus Lil Chiclet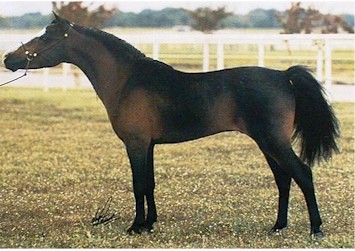 x no dam photo
Chiclet is a Rowdy daughter that has out-produced herself with every foal, regardless of which stallion she's bred to and crosses well with every line too.
Chiclet was one of the three mares we own that was included in Outstanding Miniature Horse Mares: Past and Present written by Pat Elder, for Chiclet's contribution over the years.
We've been fortunate to have a gorgeous blue roan son, Ringo, (Wesco Farms Buckerowdyroo) and a two daughters - Annie (Wesco Farms LM Rowdys Anticipation) and Rose (Wesco Farms Chance Encounter).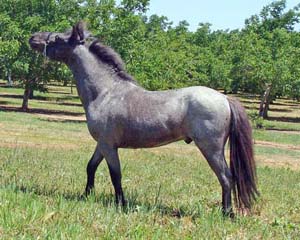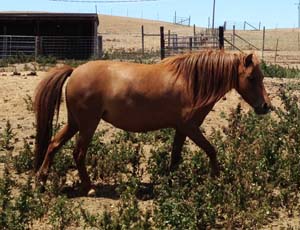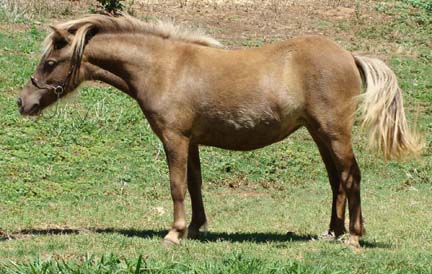 Her other foals have been National Top Tens and Champions in Driving and Halter (Samis No Slack Banana Jack, Samis Quiz Kid and Samis Rong Again), while others are in breeding programs across the country.
Photo's here Samis Sids Starbuck, Samis No Slack Banana Jack and Samis Quiz Kid

We're thrilled to have had Chiclet in our breeding program and look forward to carrying on her line in the future.
Chiclet's pedigree
NFCS Rowdys Lil Chiclet
Rowdy
Kewpies Sun
Equus Minus Lil Chiclet
Komokos King Tut
Komokos Trixie
Pedigree generated by PedigreeQuery.com
** Samis horses are here as examples of the quality of Chiclet's foals.
All are owned by other breeders.