Wesco Farms Rayo del Sol
"Ray"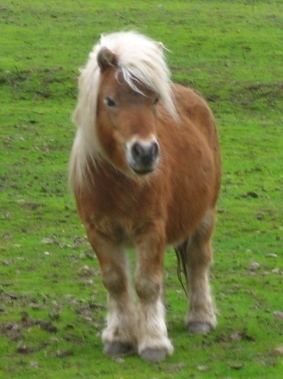 2001 AMHA & AMHR DNA/PQ tested.
Silver bay GELDING
Sire: Sugarcreek Houdini x Dam: Las Doradas Etoile de Mar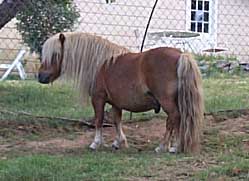 x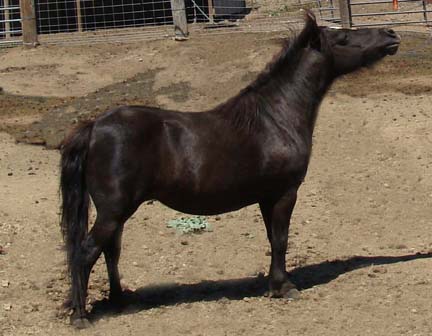 Ray or as he's affectionately called here "Baby Ray" is one of our first foals and a lifer pet. He's a very old style Mini with the 'dumpling' look, that while cute we don't breed for that type! Ray was born and raised here and lives with a number of half siblings including his best bud, Jiji (they've been together for 19 years), and his dam, ET, our original Mini is still with us in 2020.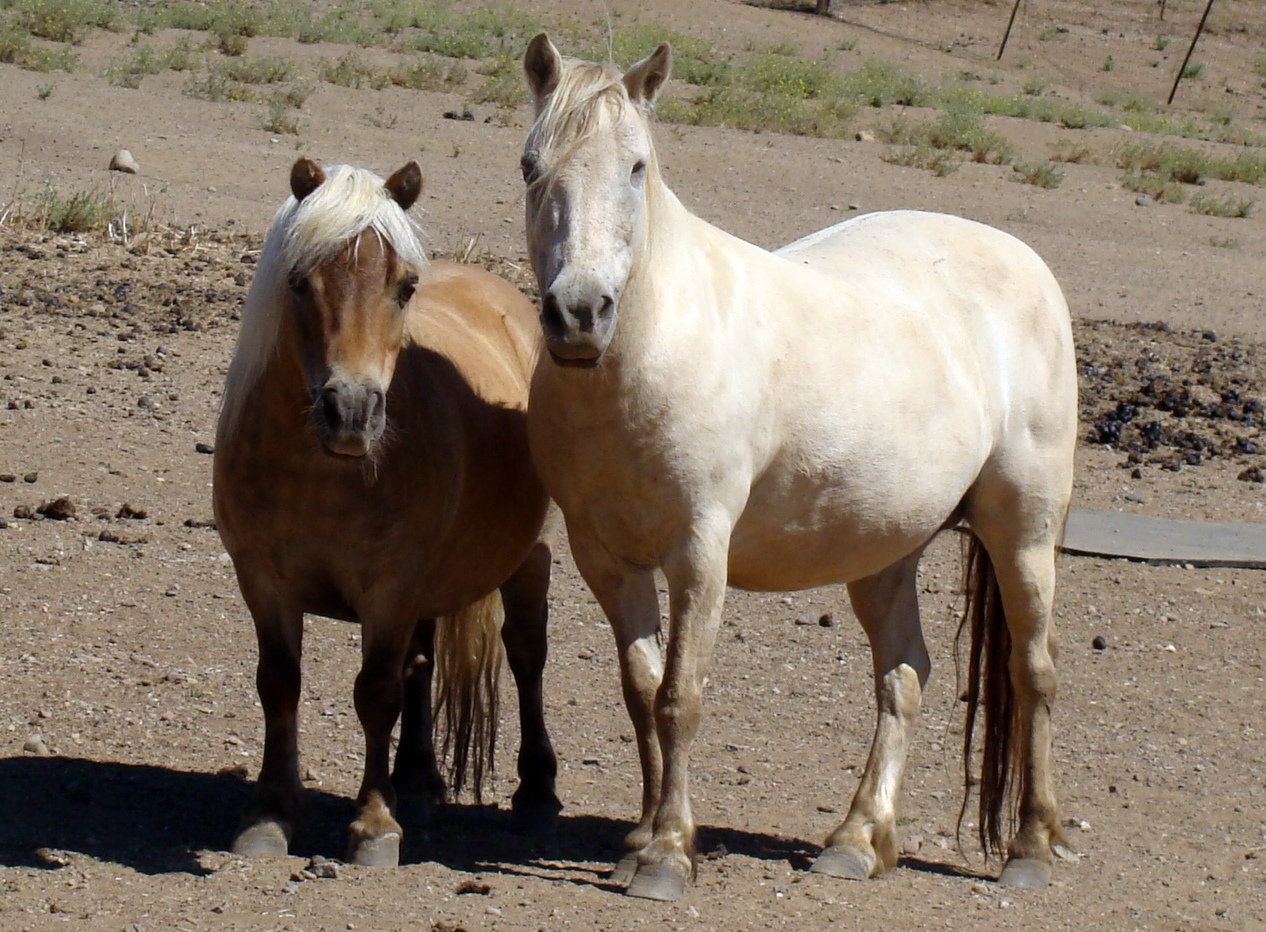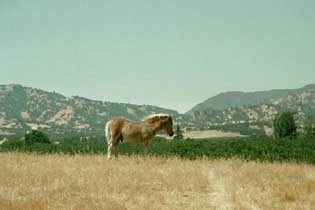 Ray looking at the view from the top of our hills.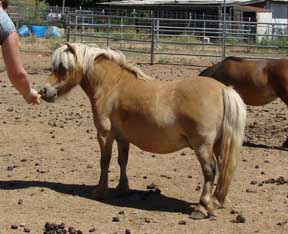 Below is a photo of Ray in all his mature glory. He always looks about 8-9 months pregnant as he loves his food!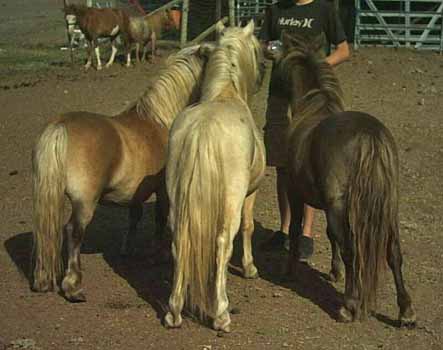 Here's a backside photo ofshowing the variation the Silver gene. Ray on the left; Frenchie (Wesco Farms Frangelico Flashback), center; Ivan, (Wesco Farms Bucks Cosmonaut ET), right. Ivan is Ray's half sibling out of his dam.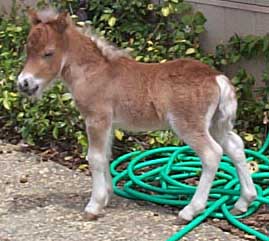 Ray four days old.
Ray's pedigree
Wesco Farms Rayo del Sol
Sugar Creek Houdini
Komokos Acey Ducey
Komokos Whiskey Sour
Komokoos Misty
Komokos Precious Lady
Komokos Whishey Sour
Las Doradas Etoile de Mar
Willowbrooks Moonshadow
Dell Teras Thriller
AWH Lady Black
Les Petites Avril
Tinker Toy Sundance
Candy Dipper
Pedigree generated by PedigreeQuery.com