ABOUT US
WESCO FARMS began in 1999 with the purchase of three Miniature Horses that were suppose to take care of that horse fix until we had time for 'real horses'. Who knew?
This passion quickly grew and we named our operation after them - W-E-S-CO for Woody, Etoile, Silhouette, and COmpany as we knew, the we'd been bitten by the bug! Here it is 2020 and of the original three, only ET (Las Doradas Etoile de Mar) is still with us. We lost Silhouette in 2017 and Woody went over the Rainbow Bridge in 2019. ET, now 28, still firts with the boys but is slowing down. She lost her best buddy, Maria (Tanglewood Farms Maria) at 34 on Valentine's Day 2020. This year she'll be joined by her daughter, Una, to babysit the 2020 foals during weaning.
Who We Are
Michelle is the everything, owner/slave to the Minis. And yes she actually does know all the horses names, pedigrees and how they're all related. A question that she gets asked by everyone that comes out here! She is the one responsible for this website and the one to blame for all the bad photo's! Seriously, blame her. She's a danger with a camera!
Scott is the all around ranch helper/horse whisperer! Besides, working with the Minis daily he does much of the cleaning, repairs and heavy lifting! And takes the horses for long walks in the orchard.
We also have and are owned by an assortment of dogs, a cat and chickens.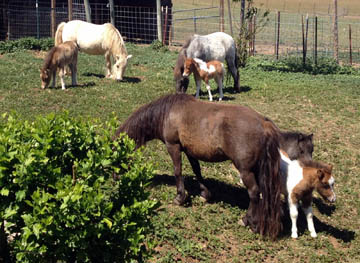 The Horses
We've been involved breeding Minis since 1999 and thoroughly love the breed. It's been exciting watching the changed in Minis over time and how the breed continues to grow in popularity.
We've always concentrated on breeding from the top winning show lines that have stood the test of time. The consistency is there to produce correct Minis with sound minds, great movement, fabulous conformation and excellent dispositions.
Our current stallion line up features First Knights Wizard of Oz, WCR Top Cop (Lucky Four Andys Colorcard son), Wesco Farms Ozs Venetian Agenda (L&D Scout grandson) and Wesco Farms Buckerowdyroo (Buckeroo/Rowdy grandson). All are proven sires of quality foals. All are also ACAN tested so cannot sire dwarves with the known dwarf genes.
Our mares are selected with the same thought, many being home-bred from lines we've bred for the past 20 years. New additions must be held to the same criteria, and we're very please with our breeding herd. All are from winning proven showlines and are excellent examples of Miniature Horse broodmares. We are ACAN testing all our mares in 2020 as well.
Breeding
Our breeding goals follow the established breed standards for AMHA and AMHR with our own personal criteria:
Excellent conformation
Graceful athletic ability
Soundness of both body and mind
Show stopping presence
Intelligence
Robust health and heartiness
Wonderful curious, personality
Good fertility
NO known inheritable issues (stifle, dwarfism, thyroid, etc.)
We've worked hard since 1999 to continually improve our herd and are selective in chosing horses to add to our breeding program. We only select from proven breeding stock from National/World Champion bloodlines that exhibit the qualities we want to infuse into our breeding program. We are proud of our herd and the consistent high quality foals produced year after year.
This is our business, BUT the welfare of our Minis is of the utmost concern to us.

A perfect pet home for our Minis is better than a quick sale. So we work with buyers to make sure they're getting exactly what they want, we'd rather lose a sale if the fit just won't be right. We feel this will more likely assure our Minis a lifetime home.
Having experienced the 'horse trader' types that are in every horse breed, we do offer our buyers before and after the sale support. There's never a silly question, except those that aren't asked!
Many of our Minis are 'lifers' here and our policy is to retire our older breeding stock with us or to locate a great retirement home where they are spoiled rotten.
LOCATION
Wesco Farms is located on 63 acres known as the historic Bigelow Hills, overlooking the town of Winters, in Northern California.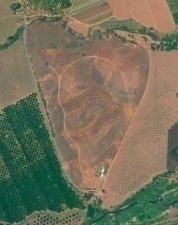 We're off of Hwy 505 close to both I-80 and I-5. Driving times:
40 min west of Sacramento
1.5 hours north of San Francisco
3 hours from Reno
4.5 hours from the Oregon stateline
6.5 hours from Los Angeles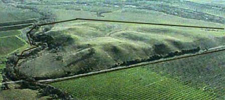 Please call or email us ahead so we can set time aside for you!
As of May 2020, appointments available on Sundays with all that's going on.