Wesco Farms Rocky B
"Rocky"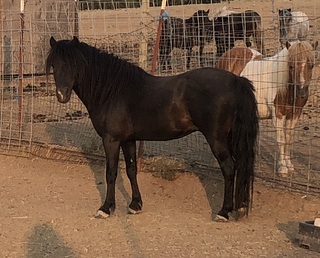 2015 AMHR GELDING. Mature: B size. Black
Negative for the known ACAN dwarf mutations

Sire: Wesco Farms BuckeRowdyRoo x Dam: Wesco Farms Bella Luna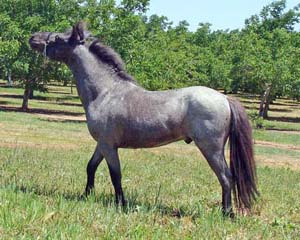 x
Rocky is a repeat cross between Ringo and Una as we were very please with how Blessings turned out. A powerhouse mover, athletic, great conformation and smart! He didn't get her blue roan though, but he already is showing off the extreme intelligence and athletic ability like his big sister.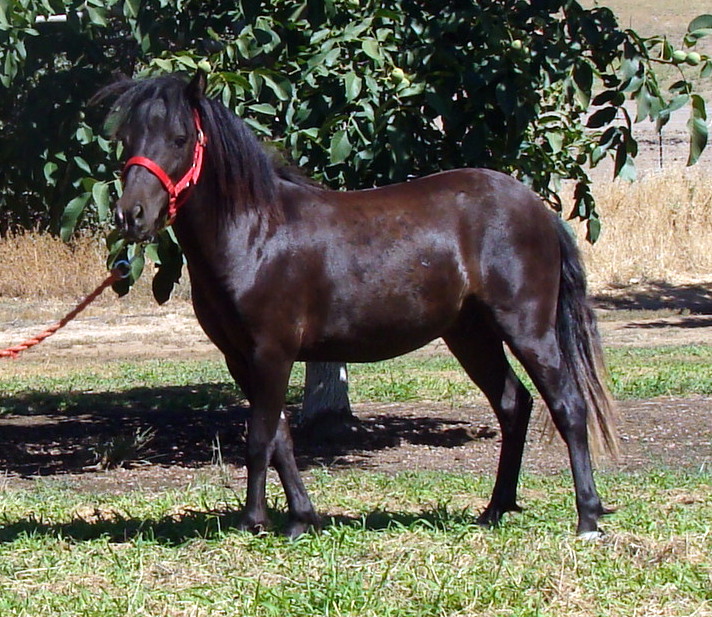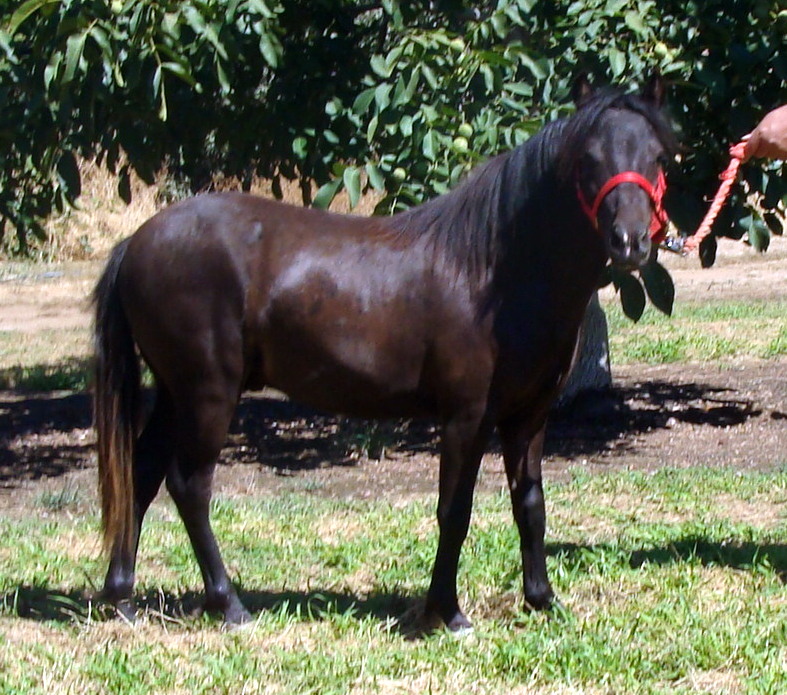 Rocky's pedigree is from some of the well know national/international lines known for winning in halter and all performance divisions.
Not even dry and already running circles around his mom!
Rocky's pedigree
Wesco Farms Rocky B
Wesco Farms BuckeRowdyRoo
Little Kings Bagheera
Boones Little Buckeroo
Poplar Lanes Sampson
Johnstons Vanilla
Gold Melody Boy
Vanilla 3rd
Little Kings Mon Ami
Komokos Little King Supreme
Komokos Little Husseler
Komokos Teenie Jeanie
Little Kings Whisper
Fishers Little Eddie
Fishers Blossom
NFCS Rowdys Lil Chiclet
Rowdy
Kewpies Sun
Equus Minus Lil Chiclet
Komokos Mountain Boy
Komokos Baby Jane
Wesco Farms Bella Luna
Las Doradas American Eagle
Sugar Creek Geronimo
San Antonios Sundance Kid
Bond Commodore
Komokos Happy
Stouts Bubles
Stouts Bucky Badger
Stouts Little Pritsie
West Coast Buena Callita
Kays Calico
Kays Mustang
Kays Breeze
Hobby Horses Full Moon
Hobby Horses Patches
Hoby Horses Betty
Las Doradas Etoile de Mar
Willowbrooks Moonshadow
Dell Teras Thriller
Dell Teras Bronco
Dell Teras Rhonda
AWH Lady Black
Les Petites Avril
Tinker Toy Sundance
Hemlock Brooks Pharo
Hemlock Brooks Shirley
Candy Dipper
P JS Poker Chip
P JS Nipper Zipper
Pedigree generated by PedigreeQuery.com