Wesco Farms Spirts Dasho Honey
"Dash"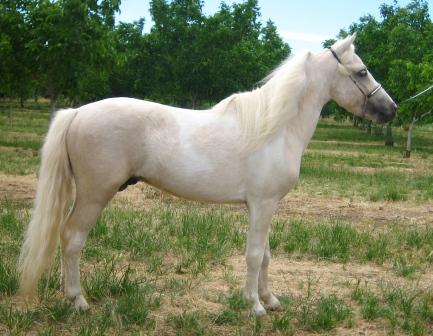 2002 AMHR 24256B 37" Palomino Pinto Gelding
Sire: Quicksilvers Spirit x Dam: Las Doradas Little Honey
x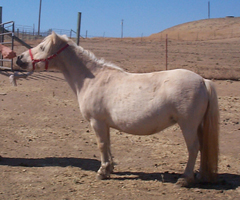 Dash is a gorgeous palomino pinto gelding with a wonderful reaching trot, fabulous easy going personality and steady.
We purchased Dash back as a mature stallion and gelded him. We intended to keep him for driving. He has been trained, but is very green.

He is not in driving condition right now as he's a fat gelding just hanging out and hasn't been asked to work at all the past couple of years. He is very easy going and willing, so it wouldn't take much to get him back in shape.
Dash showing off his movement - a younger, thinner Dash!

This is how I always see Dash, he looks like one of the big ones!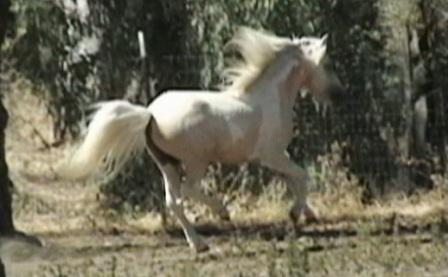 Dash's pedigree
Wesco Farms Spirits Dasho Honey
Quicksilvers Spirit
Bronco Billys Outlaw
Bronco Billy
Misty Blue
Malvido
Ajax
Fancy
Misty Bell Montana
Quicksilvers Feather
Komokos Little Salty
Komokos Little Champ JR
Komokos Little Champ
Goforth Little Tinkerbell
Komokos Peppermint
Komokos Whiskey
Komokos Peanut
Boones Little Joy
Boones Little Apache
Sheridale\'s Quarter Pint
Las Doradas Little Honey
Pauleys Little Joe
Hobby Horses Little Honey
Komokos Lopez
Hobby Horses Pal O Mine
Pedigree generated by PedigreeQuery.com