Wesco Farms TC Bijou Graphique
"Bijou"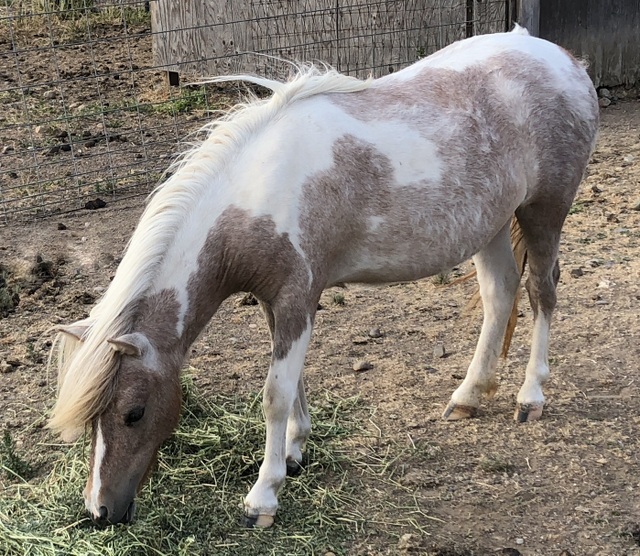 2017 AMHA AMHR DNA/PQ Tested
* Negative for the four ACAN dwarf mutations via inheritance
Greying red pinto filly
Sire: WCR Top Cop x Dam: Wesco Farms Rogers Easter Bonnet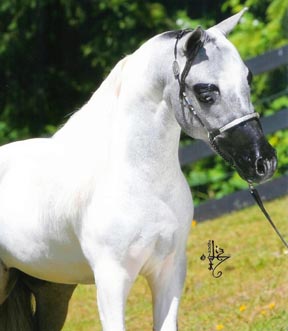 x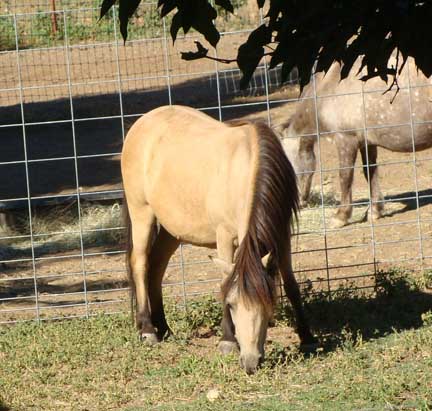 Bijou is a pretty mare that is maturing better and better. She has a spicy personality and lovely movement.
Bijou's parents have both tested N/N (Negative) for the four known ACAN Dwarf genes (D1, D2, D3, D4). She inherits their status and cannot pass those mutations to her foals.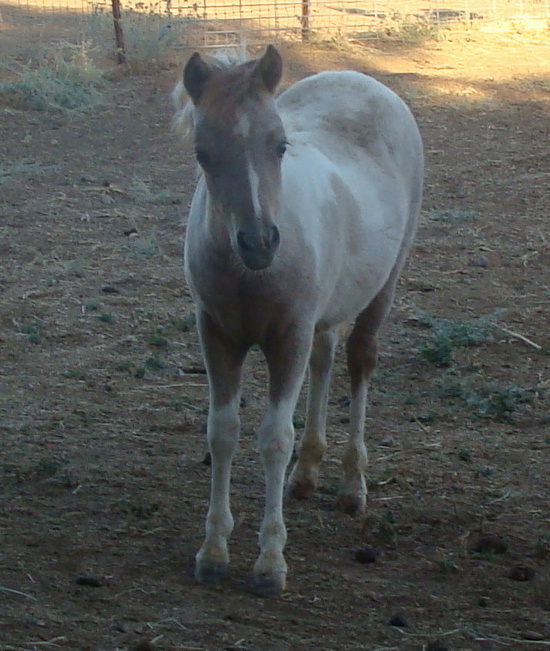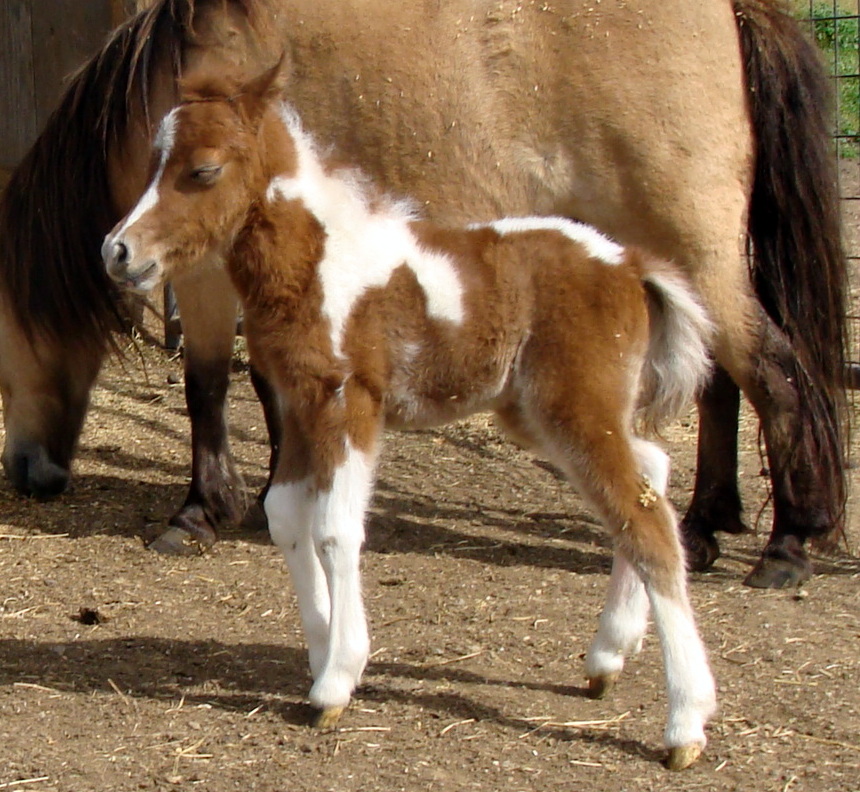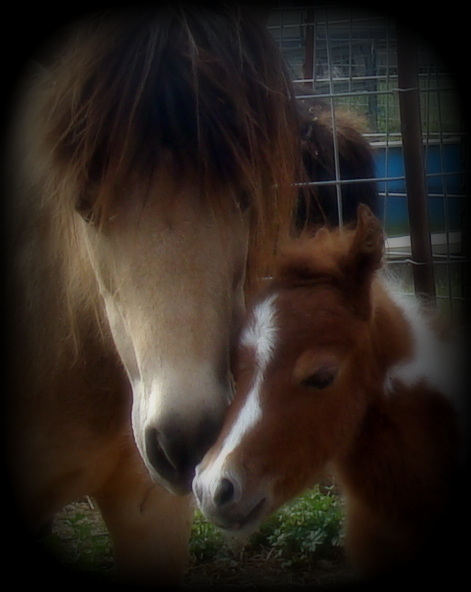 Wesco Farms has an unconventional breeding philosophy, in that we like a short foaling season (April foals ideally for our climate), and have chosen to NOT breed mares every year.

Therefore we breed in May. Usually we try to put stallions to mares around May 1 and take them out May 31st for those April foals! So our stallions get one, maybe two, potential heat cycles at the max. We're fine with that, but don't want people to "assume" mares are at fault for what appears to be a sketchy foaling history.

Many mares do not get bred for a couple or three years depending on life circumstances; stallions chosen for that year; etc. AND rarely, if ever, do we breed a mare back after foaling.

So, we're going to start including mare breeding histories on the individual sale horse's page. Please contact us! with any further questions or clarifications!

Bijou's breeding history:
2022. If we breed this year, Bijou will be bred to Ozzie, First Knights Wizard of Oz.
2021. We decided to wait another year.
2020. We are not breeding any horses this year
Bijou's Pedigree
Wesco Farms TC Bijou Graphique
WCR Top Cop
Lucky Four Andys Colorcard
Boones Little Andy
J RS Golden Boy
Bar K RS Little Chief Bustin
J RS Holland Beauty
June P I
Lucky Four Mighty Monique
Lucky Four Mighty Moto
Double OS MR Man Moto
Delightful Doll Moto
Showtimes Earty Angel
Flying W Farms Firedance
Showtimes Mistical Angle
Gallery Original Pharos Cleopatra
Sierra Dawn Unos Pharaoh
Sierra Dawn Uno de Mayo
Cottonwoods Star
Shangrila Schatze
Star Farms Happy Talk
Cottonwoods Captain Red Lee
Star Farms Honeymoon
Deiles Dakota Daisy Delight
Boones Little Andy
J RS Golden Boy
June P I
Dakota Daisy
Wesco Farms Rogers Easter Bonnet
Samis Roger Rabbit
Celebration Tennessee Legend
Prince Tennessee Monashee
Dell Teras Little Joe
Dell Teras June Girl
Brewers Gold Dust
Dels Cowboy
Dels Two Bits
Samis Itty Bitty Bananette
Shadow Oaks Top Banana
Shadow Oaks Paul Bunyan
Shadowy Oaks Tiny Miss
Fishers Debbie
Fishers Jim Dandy
Fishers Dorothy
B ZS Starry Night
B ZS Prince Tapper
Dunnings Chaser
Dunnings Cisco Blue
Sunshine Acres Ebony Mist
FWF Little Betsy
B ZS Sunrise Surprise
Hashs Blue Bomber
Hashs Seabiscuit
Hashs Lu Anne
B ZS Dream Girl
Pedigree generated by PedigreeQuery.com
* Bijou's parents are both negative for the four ACAN dwarf mutations, so she inherits that N/N status.