Wesco Farms Ozs Daedra
"Daedra"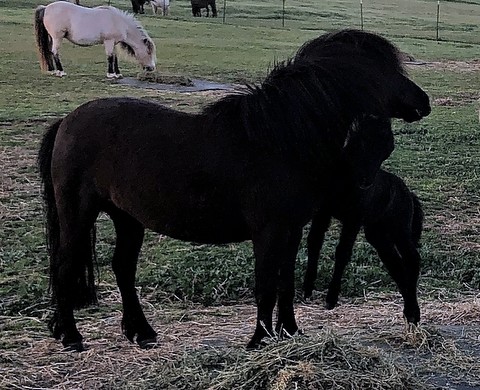 2014 MAre .AMHA/AMHR registered. DNA/PQ tested
* Negative for the four ACAN dwarf mutations via inheritance
32.50" Black Mare
Sire: Fallen Ash Scouts Oscar x Dam: Wesco Farms LM Buena Baybee Blues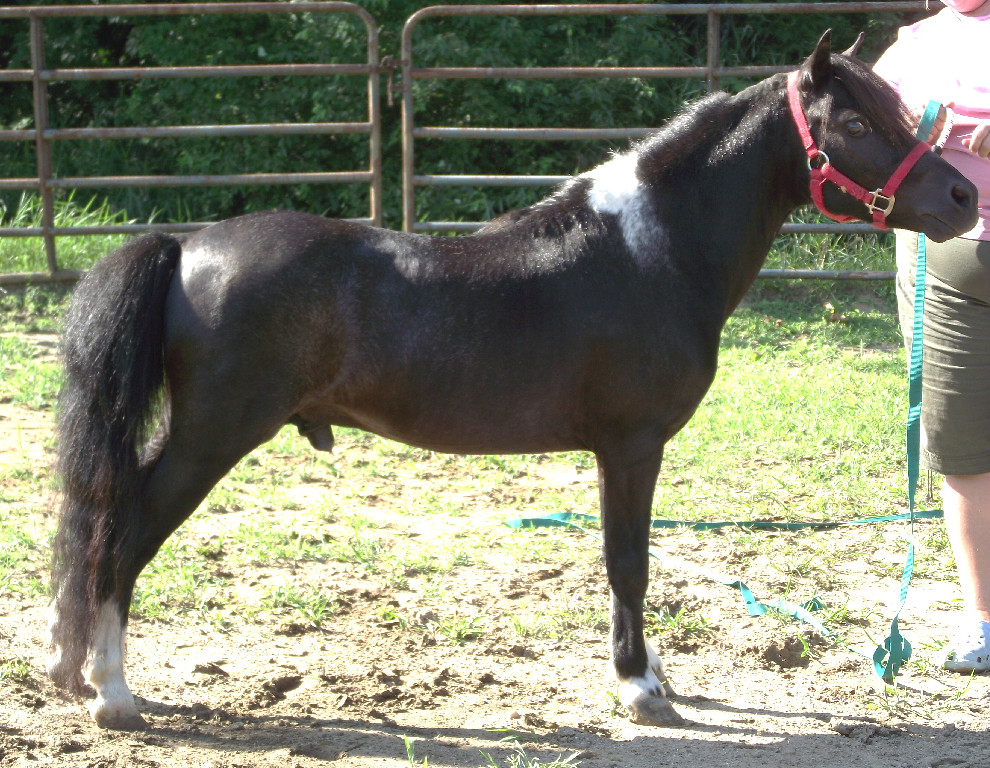 x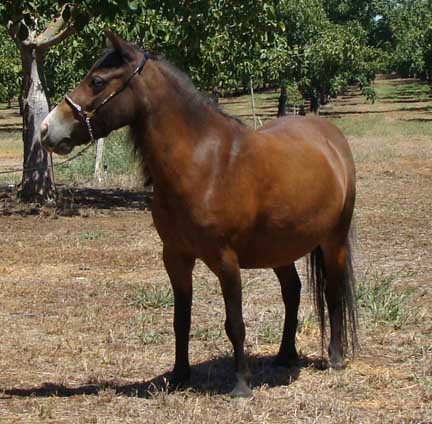 Daedra, surprisingly came out solid black from this combo! A daughter of our stallion Oz (who's a son of L&D Scout) out of a pinto bred mare (Rowdy/Kay's Calico breeding), we thought for sure she'd be a pinto!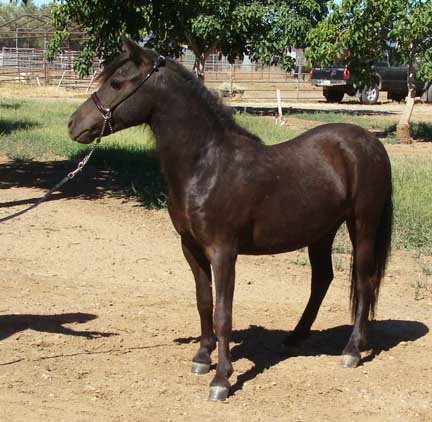 She's dead nice though even without the chrome! Daedra actually sold as a month old weanling, but health issues prevented the owner from completing the deal. She was impressed with her gorgeous head, great conformation and nice movement.
Daedra is going to be an asset in any breeding program, show string or beloved pet, until then we're happy to have her here.


Daedra's parents have both tested N/N (Negative) for the four known ACAN Dwarf genes (D1, D2, D3, D4). She inherits their status and cannot pass those mutations to her foals.

So, Miss Mia is also N/N (both parents are tested as well).
Daedra's 2019 daughter, Mia (Wesco Farms TC Mia Monchhichi) as foal and at one year.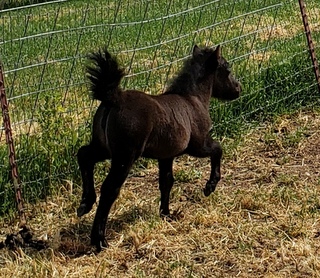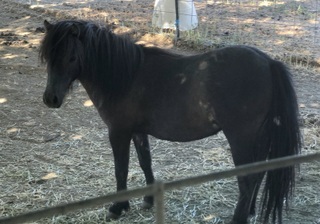 Our Breeding Philosophy
Wesco Farms has an unconventional breeding philosophy, in that we like a short foaling season (April foals ideally for our climate), and have chosen to NOT breed mares every year.

Our preference, is to put stallions to mares around May 1 and take them out May 31st for those April foals. Our stallions get a brief window - maybe one-two heat cycles depending on the mare. We're fine with a less than ideal cover rate, as we've dealt wit winter, summer and fall foals, April is our sweet spot!. We just don't want people to "assume" mares are at fault for what appears to be a sketchy foaling history as many mares do not get bred for a couple or three years depending on life circumstances; stallions chosen for that year; etc. AND rarely, do we breed a mare back after foaling.

We're including individual mare's breeding history below.
Please contact us! with any further questions or clarifications!


2018. Bred to WCR Top Cop for 2019
2019. Foaled a black filly, Wesco Farms TCs Mia Monchhichi. Not bred.
2020. Open. We're not breeding this year.
2021. Daedra was exposed to Ringo, Buckerowdyroo for 2022.
2022
Daedra's foal pics.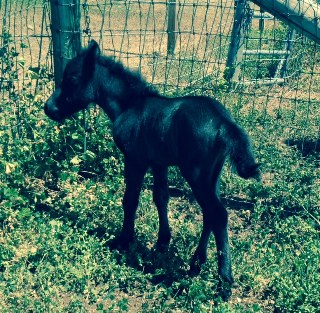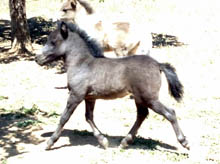 Daedra's pedigree
Wesco Farms Ozs Daedra
Fallen Ash Scouts Oscar
L&D Scout
Orion Light Vant Huttenest
L&D April Lady
Flying W Farms Texas Bluebonnet
Flying W Farms Little Blue Boy
Ohios Tiny Tim
Ohio's Nellie Grey
Flying W Farms Fairflight
Wesco Farms Buena Baybee Blues
Grosshills Littlemans Anticipation
Lazy N Little Manr
Rowdy
NFCS Gypsy
Ayers Mini Red Man Jr
Ayers Mini Blue Jewel
West Coast Buena Callita
Kays Calico
Hobby Horses Full Moon
Pedigree generated by PedigreeQuery.com
* Daedra's parents are both negative for the four ACAN dwarf mutations, so she inherits that N/N status.