Wesco Farms Netherstorm
"Boo"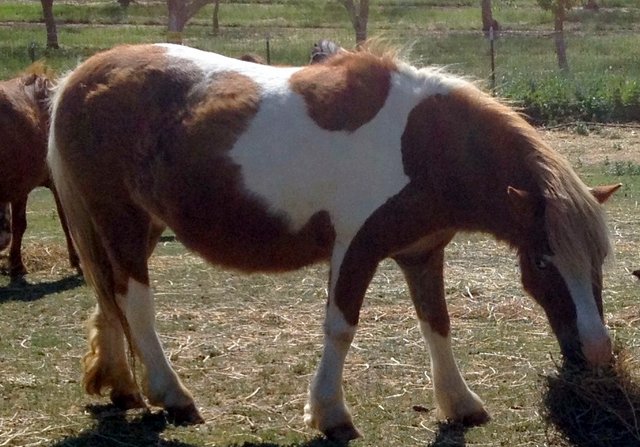 2008 AMHA/AMHR PD Silver Bay Pinto Mare
Sire: FGM Skylar Blue x Dam: Las Doradas Miss American Pie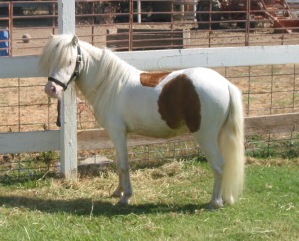 x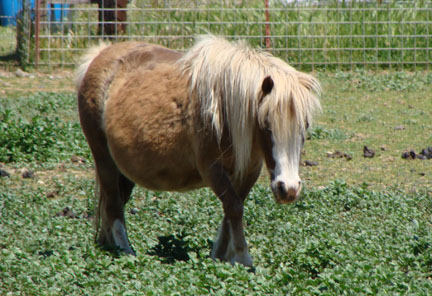 Boo is a gorgeous pinto mare with blue eyes. She's a total sweetheart and loves people too. We had sold Boo as a yearling and she came back to us in 2014. She will be going back 'home' to Redbud Mini Ranch in the fall of 2016, as she's been missed. Either way Boo will stay in the family!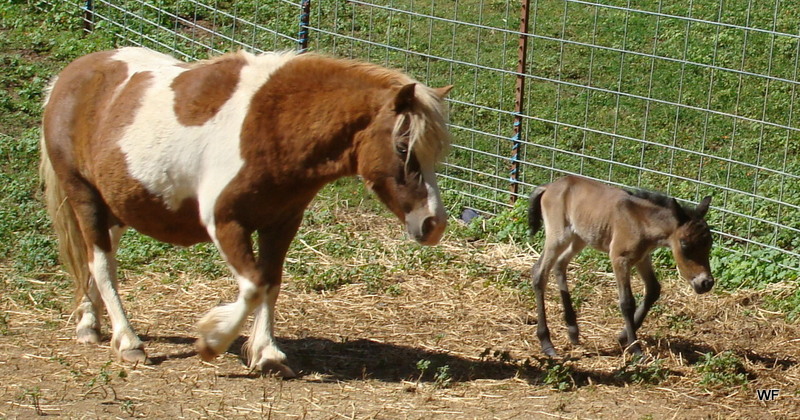 Boo had her first foal in 2016, Wesco Farms Ozs Fashionista aka Lucy. Sired by Fallen Ash Scouts Oscar. Lucy is gorgeous and is beng retained.


Boo's baby pic!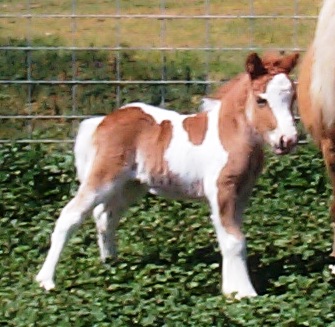 Boo's pedigree
Wesco Farms Netherstorm
FGM Skylar Blue
FGM Judah Blue
FGM Sir Charles
Yashica Light Vant Huttenest
Orion Light Vant Huttenest
Valhalla Bird Vant Huttenest
Brewers Charlene
Mickeys Mister Mork
Yellow Diamond Short Cake
FGMS Blue Sapphire
FWF Blue Shadow
FWF Blue Boy
FWF Suradoll
H H Zatara
Heermanns George
H H Trinket
LB Ambrosia Bounce
Hashas Bobby Bounce
Hashs Seasbiscuit
Hashs Dolly Dimple
Ayers Mini Pot o Gold
Dell Teras Little Joe I
Dell Teras June Girl
Las Doradas Miss American Pie
Las Doradas American Eagle
Sugar Creek Geronimo
San Antonios Sundance Kid
Bond Commodore
Komokos Happy
Stouts Bubbles
Stouts Bucky Badger
Stouts Little Pritsie
West Coast Buena Callita
Kays Calico
Kays Mustang
Equus Minus Lil Chiclet
Komokos Mountain Boy
Komokos Baby Jane
Wesco Farms Bella Luna
Las Doradas American Eagle
Sugarcreek Geronimo
San Antonios Sundance Kid
Stouts Bubbles
West Coast Buena Callita
Kays Calico
Kays Breeze
Las Doradas Long Island Ice Tea
San Antonios Silver Belle
Del Whistler
Sunny Acres Lucinda
Les Petites Tempeste
Little Guys Pistol Pete
Les Petites Dazee
Pedigree generated by PedigreeQuery.com