Wesco Farms Ozs Luck of the Draw
"Duck"
2016 AMHA/AMHR PQ test pending
Black Pinto Colt
Sire: Fallen Ash Scouts Oscar x Dam: Wesco Farms Rowdys Anticipation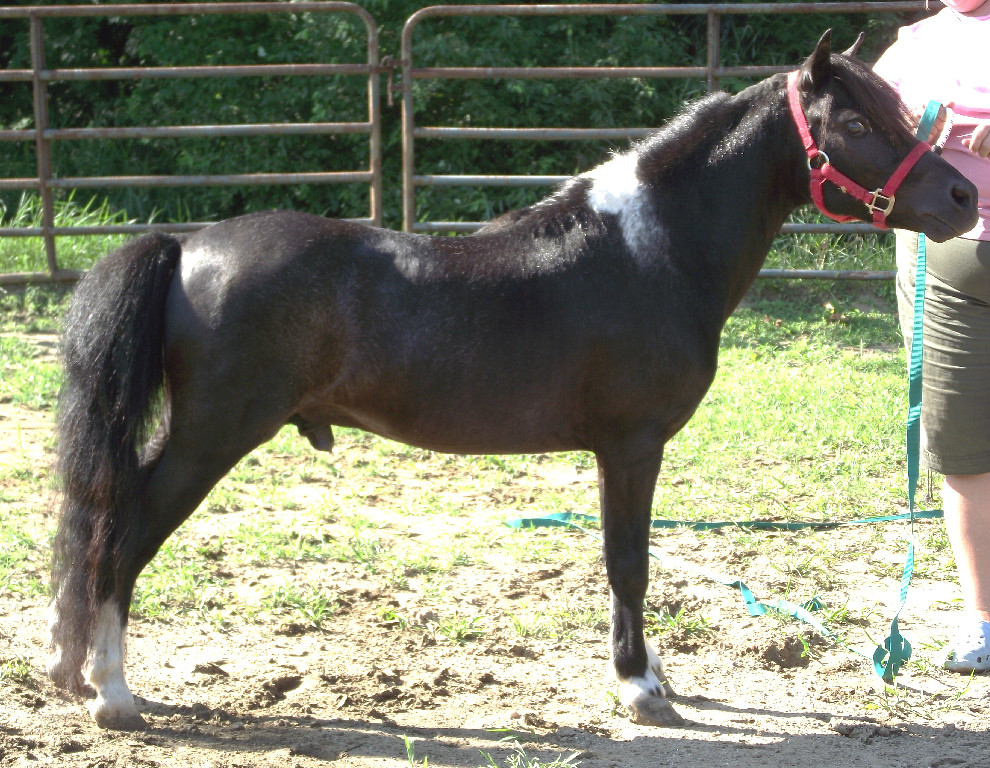 x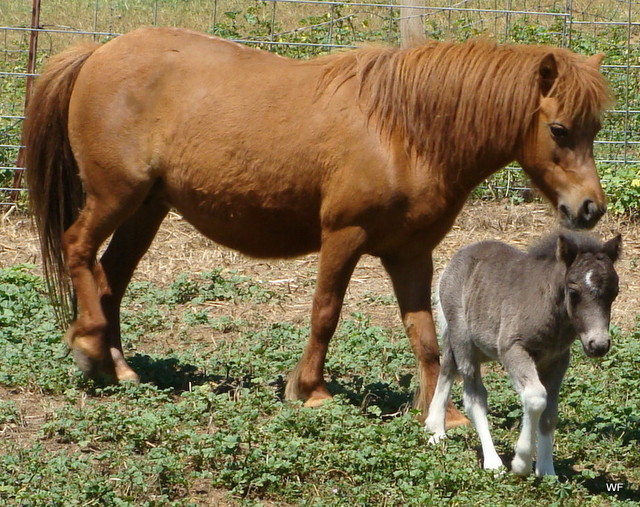 His sire is a National Top Ten/Hall of Fame winning, L&D Scout son. His dam is double bred Rowdy (Rowdy grand-daughter/great grand-daughter). Duck is handled regularly, and is easy going like his parents.
He'd be a great show colt, driving prospect or make a great all around competitive gelding as he has that 'it' personality. He's bold and full of personality.
Duck's pedigree
Wesco Farms Ozs Luck of the Draw
Fallen Ash Scouts Oscar
L&D Scout
Orion Light Vant Huttenest
L&D April Lady
Flying W Farms Texas Bluebonnet
Flying W Farms Little Blue Boy
Ohios Tiny Tim
Ohio's Nellie Grey
Flying W Farms Fairflight
Wesco Farms LM Rowdys Anticipation
Grosshills Littlemans Anticipation
Lazy N Littleman
Rowdy
NFCS Gypsy
Ayers Mini Redman
Ayers Mini Blue Jewel
NFC Rowdys Lil Chiclet
Rowdy
Equus Minus Lill Chiclet
Pedigree generated by PedigreeQuery.com